Software as a Service (SaaS) has emerged as a transformative force, revolutionizing the way businesses and individuals access and utilize software applications. Within this rapidly expanding ecosystem, a group of startups has risen to prominence, pioneering innovative solutions, and reshaping the landscape of SaaS. These trailblazing companies have harnessed the power of cloud computing, scalability, and subscription-based models to deliver flexible, efficient, and cutting-edge software solutions.
In this article, we embark on a journey into the realm of SaaS and dive into the realm of the top startups that have made a profound impact on the industry. These startups have demonstrated exceptional prowess in addressing diverse business needs, empowering organizations with groundbreaking tools, and challenging traditional software delivery methods.
Top SaaS Startups of July 2023
Stripe is a global technological company located in San Francisco, California, United States. The company was founded by brothers Patrick and John Collison in 2010.
Stripe's funding has come from multiple rounds, leading to an impressive raise totaling approximately $1.6 billion.
In terms of their purpose, Stripe operates an online payment processing platform designed to facilitate businesses of every size to accept payments online and in mobile apps. Aimed at web developers, Stripe's APIs and functionality are flexible enough that companies can create a payment solution that fits their specific needs. The company's software platform manages crucial business operations, including subscription billing, revenue recognition, and fraud prevention. Stripe serves millions of companies in over 120 countries and territories. It has quickly become an integral part of the internet economy and a preferred choice for online payment solutions.
Intercom is a fascinating startup with its headquarters located in San Francisco, California, United States. The company was founded in the year 2011 by a group of four talented people.
As of my latest information, Intercom raised approximately $241 million in funding, which is quite impressive. This funding has allowed it to expand its reach and innovate on its core products.
In terms of a company description, Intercom is an American software company that offers a communication platform for businesses to interact with customers. The platform provides businesses with great functionalities to engage, support, and connect to their customers in a seamless manner. The suite of products includes customer engagement, customer support, and customer success platforms, plus a range of customizable pop-up messages and bots. Intercom aims to make Internet business personal and serves a variety of sectors including E-commerce, SaaS, and mobile businesses around the world.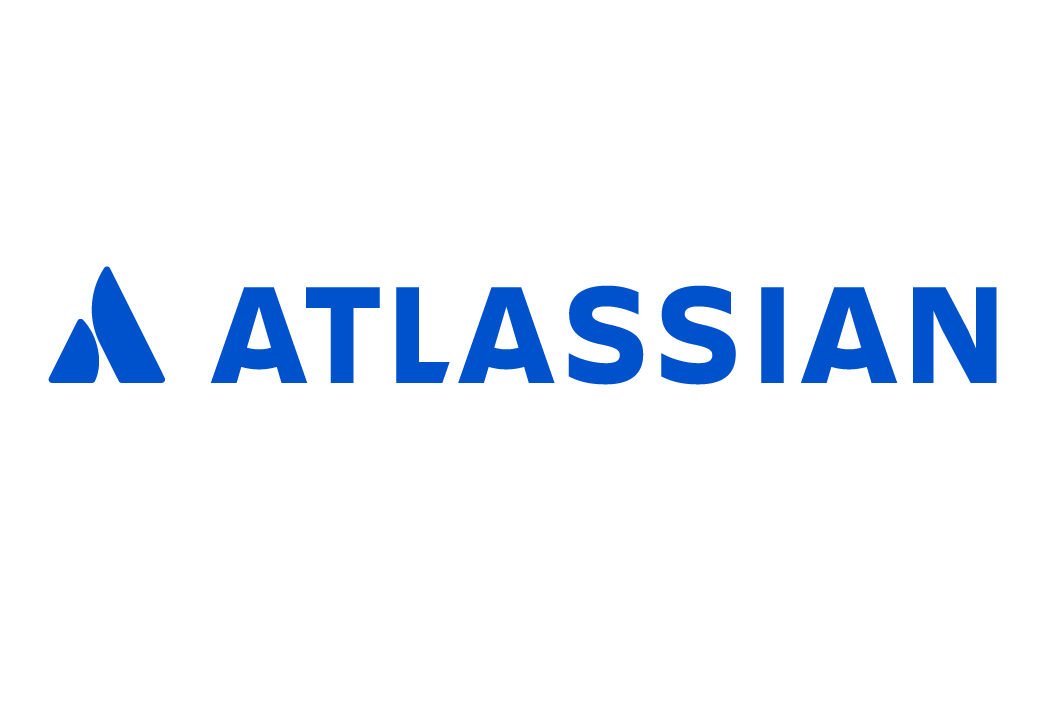 Atlassian is an established multinational software company that is headquartered in Sydney, Australia. The company was founded in 2002 by Mike Cannon-Brookes and Scott Farquhar.
By the time it went public on the NASDAQ in December 2015, the company had not raised any external private capital. Instead, it had successfully grown organically, sustained by revenue from customers.
Atlassian primarily focuses on developing products for software developers and project managers. Its extensive product line includes popular tools like JIRA (for issue tracking and project management), Confluence (for team collaboration and knowledge sharing), Trello (for project management and task organization), and Bitbucket (for source code repositories). These tools have been embraced by multiple industries on a global scale, positioning Atlassian as a top provider of productivity software.
Figma is an innovative company that is located in San Francisco, California, USA. It was established in the year 2012. Figma has raised a considerable sum of funding; as of its latest Series D round in 2020, it has amassed a total funding amount of $132.87 million.
Coming to a description of the company, Figma operates in the tech industry, specifically focusing on software development. It provides a web-based digital design and prototyping tool. This tool enables multiple designers to work simultaneously in the same document—an extremely collaborative feature. Figma can be compared to a Google Docs for designers; it makes real-time collaboration seamless and allows teams to collectively ideate, design, and get feedback in one place. The company serves a wide range of customers, from freelancers to large corporations, aiding them in creating dynamic design components, collaboration, and accelerating design workflows.

HubSpot is a world-renowned tech startup that was founded in 2006. It has its headquarters located in Cambridge, Massachusetts. Since its inception, it has successfully raised approximately $100 million in funding.
Regarding what HubSpot does, it is essentially a developer and marketer of software products for inbound marketing, sales, and customer service. Its tools and services are designed to assist businesses in attracting visitors, converting leads, and managing customers. This single platform includes marketing hub, sales hub, service hub, and a powerful free CRM to provide an end-to-end solution that supports businesses in all their customer engagement methods. It focuses on providing tools for social media marketing, content management, web analytics, and search engine optimization, helping businesses succeed online.
Zoom Video Communications, Inc., or simply Zoom, is based in San Jose, California, USA.
The company was founded in April 2011 by Eric Yuan, a former executive at WebEx.
Since its inception, Zoom has raised approximately $146 million from venture capital funding. In its first few years after its establishment, Zoom secured $145 million in series D funding in 2017 from Sequoia Capital. However, it's important to note that the company has significantly grown in valuation since its initial public offering (IPO) in April 2019.
Zoom is defined as a technology company providing a communication platform that unifies cloud video conferencing, online meetings, group messaging, and a software-defined conference room solution into one easy-to-use platform. Their solution offers high-quality video, audio, and screen-sharing features that help businesses and individuals communicate more effectively. They have made a name with their scalability, allowing conferences of up to a thousand video participants and 10,000 viewers, making it especially popular among large-scale enterprises.
GitLab is a company located in San Francisco, California, USA. Founded in 2014, it has successfully raised approximately $436 million in funding.
As for the description of the company, GitLab is essentially a web-based platform designed to help teams coordinate on coding projects. The services it offers include Git repository management, code reviews, issue tracking, activity feeds, and wikis. It is recognized for its emphasis on transparency and collaboration. GitLab supports an end-to-end DevOps lifecycle approach by delivering a single application for entire software development and operations lifecycle. Its services are applicable to various sectors ranging from startups to global enterprises.
Frequently Asked Questions
Q: How were the top SaaS startups chosen for this article?
A: The selection process for the top SaaS startups in this article involved comprehensive research, considering various factors such as industry impact, market recognition, customer satisfaction, innovation, and overall influence in the SaaS ecosystem. The chosen startups have demonstrated exceptional growth, disruptive technologies, and a track record of providing value-driven software solutions to businesses and individuals.
Q: Can smaller or niche SaaS startups also make a significant impact?
A: Absolutely. While this article focuses on well-known and influential SaaS startups, it's important to recognize that smaller or niche startups can have a significant impact within their specific markets or industries. SaaS is a diverse landscape, with startups catering to specialized needs and niches. These startups can bring unique innovations, tailored solutions, and targeted expertise to their customers, often resulting in high customer satisfaction and growth.
Q: How does SaaS differ from traditional software delivery models?
A: SaaS stands for Software as a Service, which involves delivering software applications over the internet through a subscription-based model. In contrast to traditional software models that require installation and maintenance on individual devices, SaaS allows users to access and use applications via web browsers or dedicated client interfaces. SaaS eliminates the need for upfront software purchases, provides flexibility, scalability, and automatic updates, and often offers pay-as-you-go pricing models.
Q: Are these SaaS startups limited to specific industries or business sizes?
A: The selected SaaS startups cater to a broad range of industries and business sizes. They provide solutions for diverse sectors, including but not limited to marketing, sales, human resources, project management, customer support, and collaboration. Startups offer solutions for startups, small and medium-sized businesses (SMBs), and enterprises alike, addressing various industry-specific needs and requirements.
Q: What are some key advantages of using SaaS solutions?
A: SaaS solutions offer several advantages, including simplified software deployment and management, reduced upfront costs, scalability to accommodate business growth, seamless integration with other applications, automatic software updates, and accessibility from any location or device with an internet connection. SaaS solutions also often provide data security, data backup, and customer support as part of their offerings.
Q: How do these SaaS startups ensure data security and privacy?
A: SaaS startups prioritize data security and privacy through robust security measures such as data encryption, access controls, regular security audits, and compliance with industry standards and regulations. They implement strict privacy policies and take steps to protect customer data from unauthorized access, breaches, and data loss. However, it's important for businesses and individuals to carefully review the security measures and privacy practices of the specific SaaS solutions they choose to ensure alignment with their requirements and compliance needs.
Q: Can SaaS startups customize their solutions to meet specific business needs?
A: SaaS startups often provide customization options or integrations with other applications to cater to specific business needs. While some startups may offer a more standardized approach, others allow businesses to tailor the software to their requirements or integrate with other systems. Businesses should explore the customization capabilities and integrations offered by the respective SaaS startups to assess the suitability of the solutions for their specific needs.
Q: How frequently are these rankings and information updated?
A: The rankings and information provided in this article reflect the status of the SaaS startups at the time of writing. However, the SaaS landscape is dynamic and constantly evolving, with new startups emerging and existing ones evolving their offerings. Rankings can change over time due to factors such as market dynamics, mergers and acquisitions, and emerging trends. It's advisable to refer to up-to-date sources and industry reports for the most current information on the performance and rankings of SaaS startups.