The agricultural landscape is undergoing a profound transformation with the emergence of AgTech startups. These innovative ventures are harnessing the power of technology to address challenges in farming, sustainable agriculture, food production, and supply chain management. In this article, we embark on a journey to explore the world of AgTech startups, uncovering their cutting-edge solutions, transformative impact on farming practices, and the potential they hold for shaping the future of agriculture.
From precision farming and smart irrigation to AI-driven crop monitoring and farm-to-table traceability, AgTech startups are redefining traditional agricultural methods. Join us as we delve into the success stories of these trailblazing AgTech startups, their core objectives, and how they are reshaping the agricultural landscape for farmers, consumers, and the planet.
Top AgTech Startups of 2023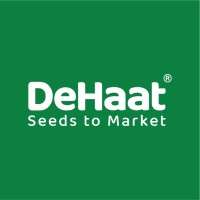 DeHaat is an agricultural technology startup located in Patna, Bihar, India. The company was founded in the year 2012. As per the latest data from March 2022, DeHaat has raised total funding of around $115 Million.
Now, about the company – DeHaat provides a full stack agricultural services platform for smallholder farmers throughout India. The service aims to be a one-stop-shop for farmers' needs, offering end-to-end agricultural services including access to over 3,200 digital agricultural advisory content pieces, a wide variety of farm products, financial services, and personalized advisory on crop cycle and market trends. By focusing on increasing yields and efficiency, DeHaat aims to boost the livelihoods of rural farmers and contribute to the overall growth and development of the agriculture sector in India.
Trace Genomics is located in San Francisco Bay Area, West Coast, Western US. The company was founded in the year 2015. As of the available data, Trace Genomics raised $19M in funding during its last funding round.
Trace Genomics is an agriculture technology company that leverages the power of machine learning, genomics, and microbiology to revolutionize the way farmers manage their soil health and disease. By analyzing the microbial content of soil samples, Trace Genomics provides insights and actionable recommendations to improve yield and sustainability of crops. This helps farmers to ensure both productivity and environmental sustainability of their farming methods. The company's aim is to provide the world's most comprehensive, AI-driven soil health and disease diagnostics platform.
FarmWise is a startup company located in San Francisco, California in the United States. The company was founded in the year 2016. As per available records, FarmWise has successfully raised a total of $14.5 million in funding.
As for what they do, FarmWise is an agricultural tech company that focuses on creating autonomous, AI-powered machines to assist farmers with their daily tasks, thereby fostering sustainable farming at scale. Its specialized robots carry out crucial farming functions such as weeding and harvesting. The goal of the company is to increase efficiency, reduce chemical usage, and promote environmentally friendly farming practices.
Terramera is a cutting-edge agtech company located in Vancouver, British Columbia, Canada. The company was established in 2010 and has successfully raised approximately $74 million up until now.
A pioneer in its domain, Terramera is a clean food technology company that combines AI, Science and Nature to create farming solutions. It is focused on developing safe and sustainable products that boost crop yields while reducing the reliance on synthetic chemical pesticides and fertilizers. By integrating its technology into farming practices, Terramera is making a significant contribution to regenerative agriculture and food system transformation, aiming to reduce the global synthetic pesticide load 80% by 2030. They believe in a world where we can grow affordable, healthy food sustainably, and are laying the groundwork for the transition to organic farming, ensuring a safer, healthier and more sustainable world.
Apeel Sciences is a startup located in Goleta, California, United States. The company was founded in 2012. Apeel has raised a significant amount of capital. As of today, they have accumulated over $360 million in funding.
Apeel Sciences is a cutting-edge food technology company dedicated to helping solve the global food waste problem. Their flagship product is a plant-derived coating that extends the freshness of perishable produce like fruits and vegetables. The bio-preservative coating provides an extra "peel" that seals in moisture and slows down the rate of decay, which as a result increases the shelf-life of the produce. This innovation is not only beneficial for the environment by reducing food waste, but also has a large economic impact for both growers and consumers.
Gro Intelligence is a technology company that is headquartered in New York, United States. This startup was founded back in the year 2014. As of the available data, Gro Intelligence has successfully raised a total of $85 million in funding over multiple rounds.
Describing the company, Gro Intelligence is a modern, cutting-edge technology platform that provides an understandable and actionable understanding of global agricultural data. The company integrates vast arrays of agronomic data points, including weather conditions, satellite data, and government policy, among others and synthesizes it all into valuable, actionable insights. Their aim is to help businesses, organizations, and governments make informed decisions by providing them with valuable insights that can have a profound impact on their operations. They deploy machine learning and AI methods to uncover and explain complex interrelationships in the agricultural sector, thereby transforming information into actionable decisions.
CropIn is an innovative startup based in Bengaluru, India. The company was founded in the year 2010. When it comes to funding, CropIn has done quite well, having raised approximately $20 million so far.
CropIn is a leading full-stack agri-tech organization that provides SaaS solutions to agribusinesses globally. Utilizing cutting-edge digital technologies such as AI, data analytics, and satellite monitoring, CropIn delivers granular farm insights to its customers, enabling them to improve farm productivity, ensure sustainable use of resources, and increase profitability. Its solutions are designed to cater to the entire agri ecosystem and can be customized based on individual requirements. To date, CropIn has digitized over 5 million acres of farmland and enriched the lives of 1.7 million farmers while working with over 200 enterprises worldwide.
Farmers Business Network (FBN) is an agricultural tech company headquartered in San Carlos, California, United States. Established in 2014, FBN aims to disrupt traditional structures in the agricultural industry.
As of this writing, the company has raised approximately $571.1 million in funding during multiple rounds of investment.
FBN is fundamentally a farmer-to-farmer network designed to help farmers optimize their businesses using a data-backed approach. The company creates a network for farmers to share information, providing insights on pricing, farming practices, and more. The robust, data-driven platform of FBN empowers farmers with real-time data to make the most informed decisions about their farming operations. The company also offers a platform to purchase inputs, crop marketing services, and a range of other offerings designed to increase the profitability of its members.
Frequently Asked Questions
Q. What is an AgTech startup, and how does it differ from traditional agricultural practices?
An AgTech startup is a company that leverages technology, such as drones, sensors, data analytics, artificial intelligence, and automation, to optimize and innovate various aspects of agriculture. Unlike traditional agricultural practices, AgTech startups emphasize data-driven decision-making and precision farming techniques.
Q. What types of solutions do AgTech startups offer to farmers and the agriculture industry?
AgTech startups offer a wide range of solutions, including precision agriculture technologies that enable optimized use of resources like water, fertilizers, and pesticides, smart irrigation systems that conserve water and improve crop yields, and crop monitoring tools that use satellite imagery and AI to assess plant health.
Q. How do AgTech startups contribute to sustainable agriculture and environmental conservation?
AgTech startups contribute to sustainable agriculture by promoting eco-friendly practices. By optimizing resource usage, reducing chemical inputs, and embracing climate-smart farming techniques, they aim to minimize the environmental impact of agricultural activities.
Q. What challenges do AgTech startups face in the agriculture industry?
AgTech startups encounter various challenges, including the need for integration with existing farm systems, accessibility to technology for small-scale farmers, navigating regulatory compliance, and gaining trust from traditional farmers.
Q. How do AgTech startups ensure data security and privacy for farmers?
AgTech startups prioritize data security and privacy by implementing robust encryption protocols, adopting strict data access controls, and adhering to industry standards for data protection. Clear privacy policies and secure cloud storage are also common practices.
Q. Are AgTech startups replacing traditional farming practices and farmers?
AgTech startups are not aiming to replace traditional farming practices or farmers. Instead, they seek to empower farmers with data-driven insights and advanced tools to enhance productivity and sustainability, ultimately improving farmers' livelihoods and agricultural outcomes.
Q. How are AgTech startups addressing global food security challenges?
AgTech startups are contributing to global food security by increasing agricultural efficiency and productivity. Their solutions enable farmers to grow more food with fewer resources, optimize crop yields, and mitigate the impact of climate change on agricultural production.
Q. What impact do AgTech startups have on the quality and safety of food products?
AgTech startups enhance food quality and safety by implementing traceability solutions along the supply chain. Through blockchain technology and data analytics, they enable transparency and accountability, ensuring consumers have access to information about the origin and production practices of their food.