Fashion and technology have merged to give rise to a burgeoning field known as FashionTech. From innovative wearables to cutting-edge virtual try-on experiences, FashionTech startups are revolutionizing the fashion industry by seamlessly blending style with technology.
In this article, we will explore some of the best FashionTech startups that are reshaping the way we interact with fashion, enhancing our shopping experiences, and pushing the boundaries of creativity and functionality.
Also, check out our list of the top startups of 2023.
Top FashionTech Startups of July 2023
The RealReal is a highly recognized company that is located in San Francisco, California, United States. This start-up business was founded in 2011 by Julie Wainwright.
Over its years of operation, The RealReal has raised a significant amount of investment to expand and refine its services. As of the latest rounds, the company has raised approximately $337.8M in funding.
The company operates within the realm of luxury consignment, providing an online and brick and mortar marketplace specifically curated for authenticated, pre-owned designer fashion. This includes a broad array of categories such as clothing, fine jewelry, watches, and home decor. The RealReal functions on a unique model where all the items sold are authenticated by a team of experts. The company's two retail stores also offer services such as repairs, alterations, and personal styling consultations. It's this commitment to authenticity and quality that sets The RealReal apart in the realm of luxury resale.
Stitch Fix is an American startup located in San Francisco, California. It was founded in 2011. The company raised approximately $42.5 million in funding prior to going public.
Stitch Fix is a personal styling platform that uses a combination of data science and human judgement to provide personalized clothing and accessories selections for its users. Users provide their size, style preferences, and price range, and pay a styling fee to receive a "Fix" – a box with five items selected by their stylists. Users can keep and pay for the items they like and send back what they don't. The company also offers automatic shipments and other customized features. Operated primarily online, Stitch Fix aims to blend technology, data, and style to create a unique fashion experience for its clients.
ModCloth is a well-known American online retailer specializing in fashion and décor with a unique, indie touch. The company was originally founded in Pittsburgh, Pennsylvania, in January of 2002 by Susan Gregg Koger and Eric Koger. However, their headquarters are presently located in San Francisco, California.
Throughout its existence, ModCloth has raised substantial funding to fuel their growth. While the exact total isn't publicly disclosed, as per records they raised around $78.7 million in funding across 5 rounds, with their most recent fundraising round being a 'Series C' in May 2013.
ModCloth's business model revolves around offering innovative, independent fashion and decor products to online consumers. They've built a platform that connects talented designers with consumers seeking unique, expressive apparel pieces and home goods. They've gained recognition for their extensive range of sizes, aiming to cater to a larger audience with varying body types. Furthermore, ModCloth also values user input greatly, often incorporating crowdsourced designs and suggestions into their collections.
Rent the Runway is an innovative fashion company based in New York City, United States. The company was founded in November 2009 by entrepreneurs Jennifer Hyman and Jennifer Fleiss. Over its lifecycle, Rent the Runway has impressively raised approximately $541 million in funding.
Rent the Runway has revolutionized the fashion industry by offering a business model that allows consumers to rent, rather than purchase, designer clothing and accessories. This model not only encourages sustainable fashion practices but also provides access to high-end fashion pieces at a fraction of the retail price, broadening the consumer base for luxury items. The company operates via an online platform and through several brick-and-mortar stores in the United States and has successfully served millions of customers since its inception.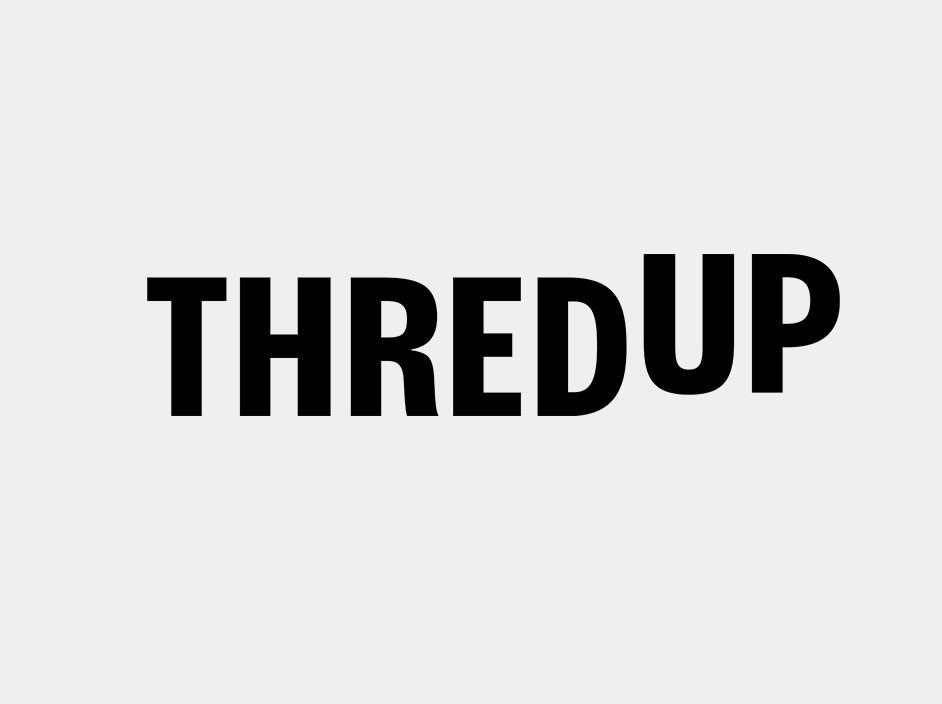 ThredUp is a San Francisco-based company that was founded in 2009. The company has raised approximately $340 million in funding up until now.
ThredUp operates as an online consignment and thrift store, focusing on high-quality secondhand clothes. They provide an easy-to-use platform through which consumers can buy and sell a variety of used clothing items, including women's and kids' high-quality fashion. From shoes, handbags, to accessories, ThredUp aims to make circular fashion the future by sourcing and selling top brands and high-quality secondhand items. It's part of a larger trend in contributing towards a more sustainable economy, by reducing waste and promoting the reuse and recycling of clothes.
Dia&Co is a startup company headquartered in New York, New York. The company was founded in the year 2014. As per the latest available information, Dia&Co has raised approximately $95 million in funding.
Dia&Co is a retail business specializing in plus-sized women's fashion. Recognizing the lack of fashionable options in the market for plus-sized women, Dia&Co aims to provide stylish and fitting clothing options for this demographic. Their service model is unique as they offer personalized styling services. Customers fill a style quiz, and based on the information provided, the company's stylists handpick five pieces sent in a box directly to the customer who then keeps what they like and returns what they don't. This ensures that customers not only get a wide variety of clothing options but also receive items that match their specific preferences and style.
Everlane is a clothing retailer startup that is headquartered in San Francisco, California, United States. The company was founded by Michael Preysman and Jesse Farmer in 2010.
The total funding amount that Everlane has raised is not publicly disclosed.
Everlane is a direct-to-consumer clothing company that sells primarily online. They specialize in designing and retailing modern basics, with a focus on ethical and sustainable sourcing and production methods, offering transparency to their customers. Their product range includes apparel for both men and women, footwear, and accessories. The brand emphasizes "radical transparency," detailing the costs and markups of their pieces, and the factories in which they're made.
Allbirds is a pioneering startup based in San Francisco, California. It came into existence in 2014. Over the years, Allbirds has successfully attracted significant investment dollars, with the total funds raised amounting to approximately $200 million.
Primarily, Allbirds is a fashion-tech company that specializes in manufacturing sustainable footwear. The brand lays a high emphasis on 'comfort', 'design', and 'sustainability'. They craft their shoes predominantly from renewable and recycled materials, such as Merino Wool, eucalyptus tree fiber, and sugarcane.
Their flagship product, Wool Runners, has gained a broad spectrum of acclaim for being simple, comfortable, and eco-friendly. Thus, the company is well-respected for its commitment to reduce the environmental impact of fashion and has quickly gained traction amongst eco-conscious consumers. The brand's innovative approach and dedication mean it's on the forefront of sustainable fashion.
Rothy's is a San Francisco, California-based startup, founded in the year 2015. The company managed to secure approximately $42 million in fundraising. The company is driven by a mission to create sustainable fashion. Rothy's designs and manufactures women's shoes and bags from recycled materials, with an emphasis on sustainable and direct-to-consumer model. Its unique approach in utilizing single-use plastics, transformed into a fiber that is used in their 3D knitting process for footwear and accessories, set the company apart, making them one of the leading players in the industry of sustainable fashion.
Frequently Asked Questions
What is FashionTech?
FashionTech refers to the intersection of fashion and technology, where startups leverage technological innovations to create new, exciting, and interactive experiences within the fashion industry. These innovations can include wearable devices, augmented reality (AR) fashion experiences, sustainable fashion solutions, and much more.
What do FashionTech startups aim to achieve?
FashionTech startups aim to disrupt and improve various aspects of the fashion industry, including retail, design, manufacturing, and sustainability. They focus on enhancing customer experiences, making fashion more accessible and personalized, and driving sustainability efforts.
What are some key areas where FashionTech startups are making an impact?
FashionTech startups are making a significant impact in several areas, such as:
Wearable Technology: Creating smart clothing and accessories with embedded sensors and connectivity for fitness tracking, health monitoring, and more.
Virtual Try-On: Offering virtual fitting rooms and augmented reality solutions to try on clothing and accessories virtually before making a purchase.
Sustainable Fashion: Developing eco-friendly materials, recycling technologies, and innovative manufacturing processes to reduce the fashion industry's environmental footprint.
Personalization: Using artificial intelligence (AI) and data analytics to deliver personalized fashion recommendations and styling advice to consumers.
How are FashionTech startups enhancing the shopping experience?
FashionTech startups are enhancing the shopping experience through various means, such as immersive AR-powered virtual try-ons, personalized styling recommendations based on customer preferences, and seamless integration of smart devices for a connected and interactive shopping journey.
What impact does FashionTech have on sustainability in the fashion industry?
FashionTech startups play a vital role in promoting sustainability by introducing eco-friendly materials, promoting circular fashion practices, and implementing sustainable manufacturing processes. They encourage consumers to make more conscious and environmentally-friendly fashion choices.
How can consumers engage with FashionTech startups and their innovations?
Consumers can engage with FashionTech startups through their online platforms, mobile applications, or retail partnerships. Many startups offer AR-powered try-on experiences through their apps, while others collaborate with established fashion brands to introduce their innovations to a wider audience.
What does the future hold for FashionTech?
The future of FashionTech is incredibly promising. As technology continues to evolve, we can expect more advanced wearables, hyper-personalized shopping experiences, and even greater strides towards sustainability in the fashion industry. FashionTech startups are at the forefront of this transformation, reshaping the future of fashion as we know it.