The world of retail has experienced a seismic shift with the rise of ecommerce startups. These innovative ventures have revolutionized the way people shop, transforming traditional brick-and-mortar businesses into digital powerhouses.
In this article, we'll explore a diverse array of ecommerce startups that have disrupted the retail landscape, offering convenience, choice, and unparalleled customer experiences.
From cutting-edge technology to creative business models, these startups have reimagined how consumers browse, purchase, and interact with products and services online. Join us on a journey through the success stories of these trailblazing ecommerce startups, as we delve into their origins, unique approaches, and the impact they've had on the dynamic world of online retail.
Top Ecommerce Startups of July 2023
Brandless is a direct-to-consumer packaged goods company located in San Francisco, California, USA. The company was founded in July 2014. During its operation, Brandless has been successful in raising approximatly $292.5 million in funding.
Brandless is an innovative e-commerce company that sells an assortment of home and grocery items under its own Brandless label, all at a price tag of $3 each product. The concept of Brandless is to minimize the cost passed on to the consumer associated with traditional brand tax— the hidden costs you pay for a national brand. Its wide-ranging product line includes food, personal care products, kitchenware, home goods, and office supplies. Brandless focuses on supplying ethically sourced and environmentally friendly products, in line with the current conscious consumer trend. The company was built around the idea that quality, transparency, and affordability shouldn't be mutually exclusive.

1stDibs is a high-end online marketplace located in New York City, United States. The company was founded in the year 2000 by Michael Bruno after a trip to Paris, France. As for the company's funding, as of the latest details available (as of the time of this message), 1stDibs has raised approximately $253 million through various rounds of funding.
1stDibs operates as a digital marketplace that connects buyers and sellers of vintage, antique, and contemporary furniture, home decor, jewelry, watches, and art. This e-commerce site offers a curated collection of beautiful, distinctive, and precious items sourced globally. It provides a platform for dealers of luxury goods and reaches a wide audience of collectors, designers, and enthusiasts in many countries. The company is known for its commitment to authenticity, quality, and customer service. It revolutionized the furniture market by bringing a traditionally offline, fragmented market online, offering consumers worldwide access to high-end products that they would otherwise have difficulty finding.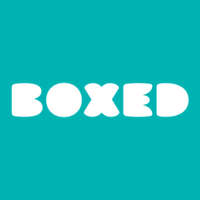 Boxed is a fascinating startup that is located in New York City, US. This company was founded in August 2013. The company managed to raise over $240 million in funding.
As for the description, Boxed is focused on revolutionizing the wholesale shopping club experience for its customers. The firm operates an e-commerce marketplace that offers direct-to-door delivery services of bulk-sized packages. They provide a diverse range of products including grocery items, household essentials, health and beauty aids, among other things. Their mission is to make shopping for bulk easy, convenient and fun, so you can focus on the things that really matter.
Impossible Foods is a food technology company based in Redwood City, California. It was founded in 2011 by Patrick O. Brown.
As for their financial backing, Impossible Foods has raised a total of $1.5 billion in funding over 13 rounds. The most recent funding was raised on Mar 8, 2021 from a Series F round.
Impossible Foods is primarily known for its plant-based meat substitutes and is dedicated to offering a sustainable, health-conscious alternative to meat products. They utilize a special ingredient called heme that mimics the taste and texture of meat along with other plant-based ingredients. The goal is to offer food that is delicious, good for people, and easy on the environment. Their most notable product is the Impossible Burger, which, along with other products, is available in several restaurants and retailers across the United States and in several other countries globally.
Jungle Scout is a tech startup based in Austin, Texas, United States. The company was founded by Greg Mercer in 2015. As per available records, Jungle Scout raised approximately $110 million in their latest funding round.
Jungle Scout is a leading all-in-one platform for selling on Amazon. Its primary goal is to provide the resources and tools needed for businesses and entrepreneurs to start and grow a business on Amazon. Jungle Scout's product suite includes tools for product research, keyword discovery, listing optimization, product launches, sales analytics, managing customer ratings and reviews, inventory management, and more. They serve both large and small businesses, making it an essential tool for anyone looking to scale quickly on Amazon.
Rent the Runway is a startup company located in New York, United States. The company was founded in November 2009 by Jennifer Fleiss and Jennifer Hyman. As for their financing, as of the end of 2019, they have raised around $541 million over several rounds of funding.
Rent the Runway is an online service that provides designer dress and accessory rentals. The company's primary mission is to make designer clothing more accessible and sustainable. Rent the Runway operates on a subscription-based model offering packages that allow customers to rent items for a monthly fee. Additionally, they also offer one-time rentals for special occasions. By creating a rotating wardrobe, they aim to reduce waste while providing their customers access to high-end fashion. It is an innovative concept in the fashion industry that challenges the traditional model of clothing consumption.
Dollar Shave Club is based in Venice, California, United States. The company was founded in July 2011. Prior to its acquisition by Unilever in 2016, the company had successfully raised about $163.5 million in funding.
Dollar Shave Club is a grooming brand and service that provides a unique proposition with a direct-to-consumer business model. The company offers high-quality razors and other grooming products at a reasonable price. Their subscription service delivers shaving supplies, including razors, shave butter, and more, straight to customers' doors, making shaving supplies more affordable and convenient for millions of men. The business model gained significant popularity for its convenience, cost benefits, and the innovative marketing approach of the company.
Klarna is a Swedish fintech startup founded in 2005 and is headquartered in Stockholm, Sweden. It's been publicly reported that Klarna has raised approximately $3.1 billion as of March 2021.
Klarna is a financial technology company that provides online financial services such as payments for online storefronts and direct payments, along with post-purchase payments. It operates by assuming and managing the credit and fraud risks for online businesses, allowing companies and consumers to make safe, secure transactions. Klarna's service essentially allows consumers to buy items online and then pay for them over time, making it an attractive option for both businesses and individuals. Its platform integrates seamlessly with its clients' online checkout process which has played a role in their rapid growth and popularity.
Snackpass is a startup company based in San Francisco, California, United States. The company was founded in October 2016 by Kevin Tan, Jamie Marshall, and Jonathan Cameron. Snackpass has successfully raised approximately $21 million in funding.
As for the company description, Snackpass specializes in the provision of a mobile order ahead service that partners with local restaurants to offer discounts and rewards. This platform is predominantly aimed towards college campuses, allowing students to order food for pick-up without waiting in line. Essentially, it gamifies the process of food ordering, allowing users to earn points and rewards that can be shared with friends.
Frequently Asked Questions
Q. What is an ecommerce startup, and how does it differ from traditional retail?
An ecommerce startup is a business that operates primarily online, utilizing the internet as its primary platform for selling products and services. Unlike traditional retail, which relies on physical storefronts, ecommerce startups leverage digital technology to reach a global audience, offering greater convenience and accessibility to consumers.
Q. How have ecommerce startups transformed the shopping experience for consumers?
Ecommerce startups have revolutionized the shopping experience by providing a vast selection of products, personalized recommendations, and seamless online transactions. Consumers can shop from the comfort of their homes, browse a wide range of products, compare prices, read reviews, and have their purchases delivered directly to their doorsteps.
Q. What role does technology play in the success of ecommerce startups?
Technology is the backbone of ecommerce startups, enabling them to create user-friendly websites, optimize product listings, manage inventory, process payments securely, and offer efficient customer support. Additionally, innovations such as AI-powered chatbots, virtual try-on features, and personalized shopping recommendations enhance the overall user experience.
Q. What are some examples of successful ecommerce startups?
Several ecommerce startups have gained widespread recognition for their transformative impact on the industry. Examples include Shopify, a leading ecommerce platform empowering businesses to create online stores; Warby Parker, a disruptive eyewear brand known for its direct-to-consumer model; and Glossier, a beauty brand that prioritizes customer engagement through social media.
Q. How do ecommerce startups address customer trust and security concerns?
Establishing trust and ensuring security are paramount for ecommerce startups. They implement SSL encryption for secure transactions, offer robust privacy policies, and provide customer support channels to address concerns promptly. Additionally, startups often leverage customer reviews and testimonials to build credibility.
Q. How do ecommerce startups handle logistics and delivery challenges?
Ecommerce startups typically partner with logistics and delivery companies to efficiently ship products to customers. Some startups may also explore innovative delivery options, such as same-day or next-day delivery, to provide customers with a seamless and rapid shopping experience.
Q. What are the key advantages of shopping with ecommerce startups?
Shopping with ecommerce startups offers several advantages, including the convenience of 24/7 accessibility, a broader range of products, competitive pricing, personalized recommendations, and the ability to compare prices and read reviews before making a purchase.
Q. How do ecommerce startups foster customer loyalty and repeat business?
Ecommerce startups prioritize customer satisfaction and retention by offering rewards programs, exclusive discounts, personalized recommendations, and engaging social media content. By nurturing customer relationships, startups aim to create brand advocates who return for future purchases and refer others to their platforms.