by Sarah Boisvert
Business owners are always looking for clever ways to generate more advertising, leading to more sales. One effective way to drum up more business is to invest in vehicle wraps to advertise your company on the side of your car. This simple, economical advertising approach can generate significant increases in the amount of attention your business receives.
What is a vehicle wrap?
A vehicle wrap is a way of applying a layer of vinyl laminate to the sides of your car or truck, depicting any design you wish, even in four-color. Vehicle wraps tend to last anywhere from two to eight years. Lifetime depends upon the thickness of the vinyl used, as well as the way in which you care for your vehicle after it has been wrapped.
Thicker vinyl can obviously take more wear and tear than a thin product, so higher up-front cost may yield longer lifetime. Hand-wiping off any road grime or salt, if you're in a region where snow removal is augmented with salt and sand, is required to keep your wrap looking fresh.
If the wrap is on a car which is garage kept, life will also be increased. But of course, parking a truck or van with an advertising wrap in your parking lot will increase the number of exposures your message receives per day. It's like a billboard, but one that can be mobile.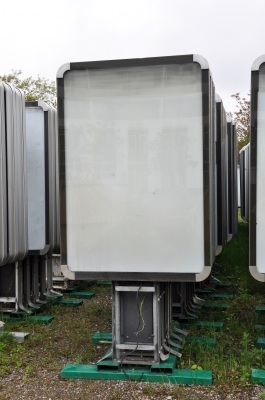 A mobile billboard is a big improvement over those in one place!
Considerations
Before you make the final plunge into getting your vehicle wrapped, consider these questions about your business and your marketing communications plan:
Do you have an advertising message that you expect to last for the next two to eight years? If you are not certain your ad message has longevity, you might consider just using your company name, logo, a colorful photo, and perhaps website URL. Wraps now can be quite beautiful and eye-catching, which is key to getting attention for your products and services.
If you have more than one vehicle, would you like to wrap just one car, or would you like to wrap all your cars? Some providers will give discounts for multiple wraps.
What is the expected service life of your vehicles? Although an experienced technician can easily remove a wrap, there is an associated expense for you or the new owner. If you're close to the end of a vehicle's life, you might consider waiting until your new car or truck comes in. The vinyl also adheres better to brand new paint, as there are no minute blemishes from normal wear and tear.
Wraps do have the added advantage of guaranteeing to the Internal Revenue Service that your vehicle is actually used for work. As a medium for advertising messages, there is no doubt a wrapped vehicle is a business-related expense.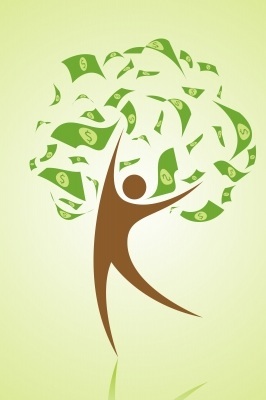 Not only can wraps generate revenue — they can assure the IRS your vehicle is actually used for business!
If you're certain that this is a viable advertising method for your business, you will need to find a competent wrap service at a decent price. You might actually call the businesses whose wraps you see on the road that look good and ask who they used. Also be sure to shop around for prices, because there is enough competition in the marketplace today that pricing may vary.
Once the wrap is on your vehicle, it provides continual advertising for your business everywhere you drive.
Sarah Boisvert is a seasoned author who writes on a wide range of topics from business to travel, medical device manufacturing to nursing recruiting, 3D printing to eco-tourism.
Photo Credits
Yahoo! | franky242 | digitalart | freedigitalphotos.net