by Brian Flax
One of the bigger issues website owners, tech start-ups, and Internet entrepreneurs face is how to go about processing credit cards and online payments for their customers. With a long list of providers to choose from, it can be a bit overwhelming at first.
Luckily, there are resources available all over the Internet that help making a decision that much easier. Be sure to read reviews, compare fees, and browse some forums before picking a provider.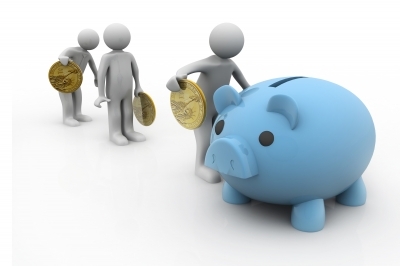 Compare payment providers to save money on transaction fees.
Listen to what others have to say
Before picking a payment provider, it's a good idea to go online and do a search for reviews. First, take a look at what others have to say about each payment provider that you're considering. Most providers have both positives and negatives, but if there are issues with a particular provider businesses are using, it usually won't be kept a secret for long.
Keep in mind that one negative review doesn't necessarily mean the company isn't worth doing business with – just be sure to weigh the pros and cons.
Browse through the forums
Asking questions is a good thing. If there are questions you need to ask before picking a provider, join a forum and post away. People are more than willing to lend a helping hand or share their experience with different services. Browsing through forums can help you find questions that have already been asked and answered, saving time and money in the long run.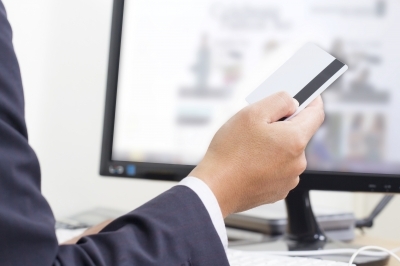 Finding a reliable payment provider helps keep customer information secure.
Compare features, benefits, and fees
Online payment providers offer a variety of features including website integration, reporting, and transaction fees. Most providers charge a percentage of the sale per transaction plus a fixed transaction fee.
For example, a payment provider may charge 2.9% for each transaction plus a per-transaction fee of 30 cents. If a customer purchases a product for $100, the website owner would pay $3.20 in transaction fees. Payment providers set their own fees for processing credit cards, so be sure to shop around for the lowest rates.
Use a reputable company
In addition to low fees, make sure the customer's information is safe from prying eyes. When in doubt, stick to using a provider that is well-known like PayPal, Google Checkout, Amazon WebPay, or Intuit. Since security is a big concern for customers, make sure the company offers some form of encryption when a customer's credit card information is sent online.
For websites offering products and services around the world, pick a payment provider that processes credit cards overseas as well. Not all providers offer services outside of the United State or North America, and if they do, the fees may be higher.
Picking a payment provider doesn't have to be a challenge. Remember to research, read reviews, compare features, and look at the transaction fees. If the terms and conditions aren't clear, ask for help – or look for a different provider.
Brian Flax is a freelance writer based in the Washington D.C. area. He holds a Master of Science in education technology, and a Bachelor of Science in entertainment business from Full Sail University.
Photo Credits
sixninepixels | cooldesign | Naypong | FreeDigitalPhotos.net | Courtesy of Brian Flax