In today's fast-paced world, TravelTech startups are revolutionizing the way we explore and experience the world. Leveraging cutting-edge technology and innovative solutions, these startups are reshaping the travel industry, making it more seamless, efficient, and personalized for travelers worldwide.
From travel planning and booking to on-the-go assistance, TravelTech startups are redefining the travel experience.
In this article, we will explore some of the best TravelTech startups that are making waves in the industry and enhancing the way we travel.
Top TravelTech Startups of July 2023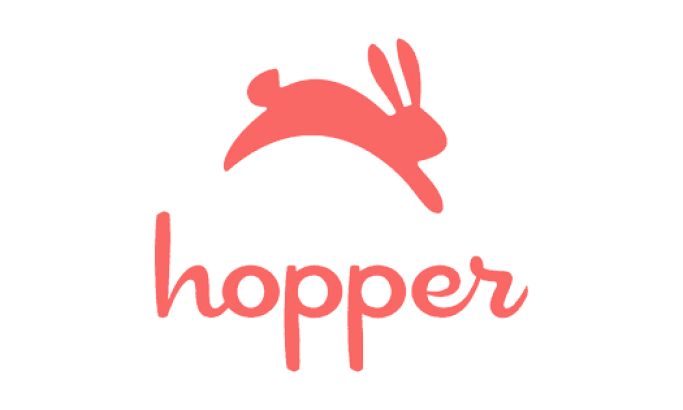 Hopper is a startup company based in Montreal, Canada but also has offices in the United States. It was founded in 2007. The company has raised over $260 million till now.
Hopper is a travel-tech company with a mobile application that uses big-data analytics and advanced algorithms to predict and analyze airfare and accommodations. It provides travelers around the world with the information they need to get the best deals for flights and hotels. Its goal is to make booking travel nearly as enjoyable as the trip itself. The app consistently remains in the top 10 most downloaded travel booking apps worldwide due to its convenience oriented features.
SnapTravel is a technology-driven travel company that is headquartered in Toronto, Ontario, Canada. The company was founded in the year 2016 by Hussein Fazal and Henry Shi. In regards to fundraising, SnapTravel has successfully raised approximately $21.2 million in venture capital funding rounds.
SnapTravel operates as an artificial-intelligence powered travel agency, functioning majorly via SMS and messaging apps like Facebook Messenger, WhatsApp among others. By utilizing conversational commerce, SnapTravel interacts with customers through natural language messages and offers hotel booking services. The technology is capable of understanding complex requests, offering personalized hotel deals, and completing the booking process, which removes some traditional online booking hurdles. Users can find and book hotels at discounted rates, get customer service support, and access other travel-related services through this extensively automated system.
TripIt is a startup based in San Francisco, California, United States. It was founded in October 2006. The total funding raised by the company is around $13.1 million from various investors.
TripIt is a company that delivers innovative solutions for travel planning and organization. It provides an all-in-one travel organizer by automatically creating a simplified master itinerary for each of your trips that can be accessed anytime, anywhere. It consolidates your travel plans into a single, comprehensive itinerary that can include flights, hotels, car rentals, and more. The intent is to make your travel experience hassle-free and smoother, with your travel plans all convenient in one place. Their service is available as a mobile app and website.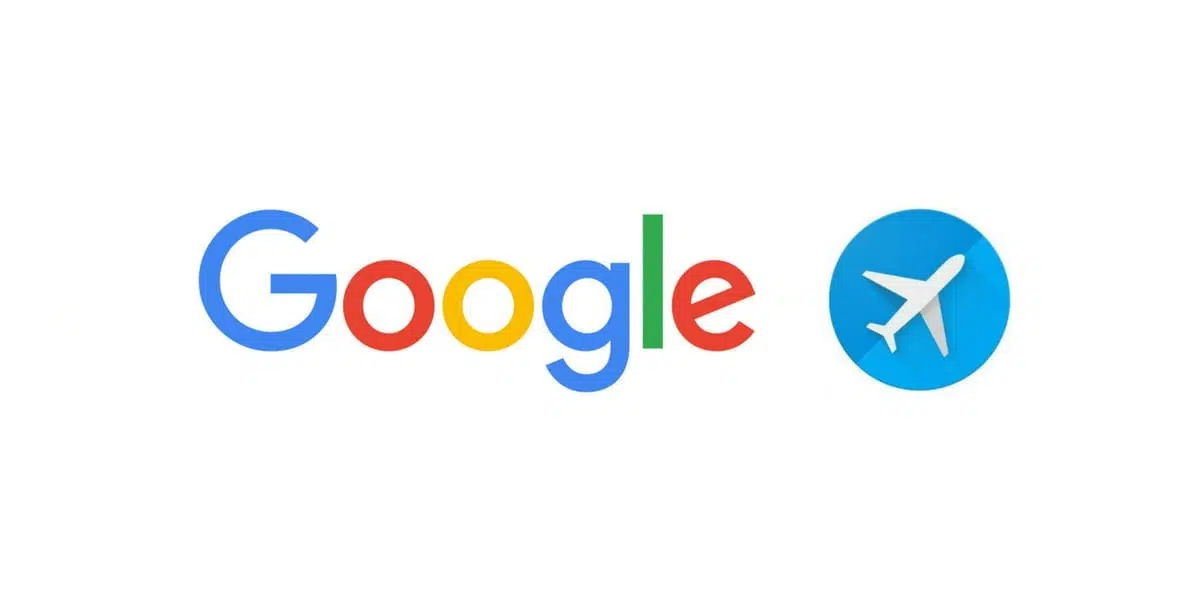 Google Flights is a branch of the multinational tech company, Google LLC, which is headquartered in Mountain View, California, USA — specifically in the area known as Silicon Valley. Google Flights was launched as a venture by Google on September 13, 2011.
As an internal project of Google, it didn't follow the traditional path of startups where they need to raise funds. Instead, it leveraged Google's powerful financial resources.
Google Flights is an online flight booking search service which facilitates the purchase of airline tickets through third party suppliers. Well-known for its speed and user-friendly interface, the service includes features to compare flights, track prices of specific flights, look at different departure and arrival dates, and suggests potential travel destinations based on the user's past search history. It also detects the user's location and suggests relevant flights departing from nearby airports. Being a part of Google, it integrates well with other Google services, such as Google Calendar and Gmail, to manage trip information effectively.
Kayak is a well-established startup founded in 2004 and headquartered in Stamford, Connecticut. The company was successful in raising a substantial amount, approximately $223 million in funds over eight rounds before it became public.
Kayak operates as a travel search engine and provides a platform offering services that streamline the process of travel planning. It allows users to compare different travel options in one place, from flights, hotels, and car rentals, to vacation packages and cruises. Kayak searches hundreds of travel sites simultaneously and gives users the necessary tools to find the travel solution that suits their needs. They have multiple international sites, with platforms available in more than 30 languages and 60 currencies, making it truly global in scope and utility.
Expedia is not exactly a startup. In fact, it has been on the market for quite some time now. Its roots began on October 22, 1996 in Redmond, Washington in the United States. Initially, the company was a division of Microsoft, but has since been spun off to become its own entity.
The headquarters for Expedia are in Seattle, Washington. It's not common for this type of established business to disclose how much capital it has raised post-IPO. When it was still under Microsoft, it had the significant financial backing of one of the largest technology companies in the world.
As for the description of the company, Expedia is primarily an online travel agency servicing consumers around the world. Their website or app allows individuals to book airline tickets, hotel reservations, car rentals, vacation homes, and holiday packages. Their offering service is tied to more than 200 travel booking websites in over 75 countries. Some of its popular brands include Hotels.com, Hotwire.com, Trivago, and Vrbo among others. As such, Expedia facilitates travel by providing selections of various travel providers' fares and services all at once, making it a hub for everything travel-related.
TripAdvisor is headquartered in Needham, Massachusetts, United States, and was founded in February 2000.
TripAdvisor was initially privately funded. It went public in 2011, but there's no public record of the total funds raised before it went public.
TripAdvisor is one of the world's largest travel platforms, helping 463 million travelers each month make every trip their best trip. Travelers across the globe use the TripAdvisor site and app to browse more than 860 million reviews and opinions of 8.7 million accommodations, restaurants, experiences, airlines, and cruises. The company provides travelers with the wisdom of the crowds to help them decide where to stay, how to fly, what to do, and where to eat. TripAdvisor also compares prices from more than 200 hotel booking sites so travelers can find the lowest price on the hotel that's right for them. TripAdvisor-branded sites are available in 49 markets and are home to the world's largest travel community of 490 million average monthly unique visitors, all looking to get the most out of every trip.
Booking.com is a Netherlands-based, globally-operated company, specifically located in Amsterdam. The company was founded in the year 1996. It's noteworthy to understand that Booking.com is a part of Booking Holdings Inc., which is a public company, so it does not follow the typical startup fundraising model. The financial flow is largely through the revenues generated, rather than investor funding.
Booking.com is a popular travel metasearch engine for lodging reservations. It sets a platform where users can book a variety of travel-related needs such as accommodations, flights, car rentals, and airport taxis. The company provides these services on a global front through its website and mobile app. It is known for its extensive reach to a broad spectrum of accommodations, from small bed and breakfasts to five-star luxury suites and resorts. The platform is overviewed to have access to over 28 million accommodation listings globally.
Airbnb, Inc. is located in San Francisco, California, USA. The startup was founded in August 2008 by Brian Chesky, Joe Gebbia, and Nathan Blecharczyk. As a heavily invested startup, Airbnb has raised approximately $6.4 billion in multiple funding rounds.
Airbnb operates as an online marketplace and hospitality service brokerage company. It connects individuals who want to rent out their homes (or even single rooms in their homes) for a short period to people who are looking for accommodation in that specific locale. Renters are often referred to as "Hosts" and guests are not required to pay any fee to use the platform.
The company does not own any of the listed properties; instead, it profits by receiving commission from each booking. In addition, Airbnb offers experiences related to tourism, such as guided tours, cooking classes, etc. These are provided by local guides and businesses. The platform is accessible online and through mobile app, catering to a vast audience worldwide.
Frequently Asked Questions
Q. What is TravelTech?
TravelTech, or Travel Technology, refers to the integration of technology and digital innovation into the travel and tourism industry. TravelTech startups develop platforms, applications, and solutions that streamline various aspects of travel, enhancing the overall travel experience.
Q. What areas of travel do TravelTech startups focus on?
TravelTech startups cover a wide range of travel-related services and solutions, including travel planning, online booking, on-the-go assistance, and travel safety measures.
Q. How do TravelTech startups enhance the travel experience?
TravelTech startups enhance the travel experience by simplifying the booking process, providing personalized recommendations, offering real-time updates, and ensuring a smoother journey for travelers.
Q. Which TravelTech startups are leading the way in the industry?
Several TravelTech startups have gained prominence for their notable contributions to the travel industry. Some of the best startups include those that offer unique solutions and services to enhance various aspects of travel.
Q. How do TravelTech startups leverage technology for travel planning?
TravelTech startups use advanced algorithms and data analytics to offer personalized travel recommendations based on user preferences and historical data. They also provide comprehensive travel guides, destination insights, and interactive maps for seamless travel planning.
Q. What benefits do travelers gain from using TravelTech startups?
Travelers benefit from using TravelTech startups as they can save time on research, find the best deals, access real-time information, and have personalized travel experiences that cater to their interests and needs.
Q. How do TravelTech startups ensure travel safety and security?
TravelTech startups address travel safety concerns by offering travel insurance options, emergency assistance services, and real-time safety alerts. Some startups also provide secure payment options for added security.
Q. Are TravelTech startups sustainable and eco-friendly?
Many TravelTech startups are taking steps towards sustainability by promoting eco-friendly travel options, reducing paper waste through digital tickets and vouchers, and encouraging responsible tourism practices.
Q. Can businesses in the travel industry collaborate with TravelTech startups?
Yes, businesses in the travel industry can collaborate with TravelTech startups to enhance their services, improve customer experiences, and integrate innovative technologies into their existing platforms.
Q. What is the future of TravelTech?
The future of TravelTech looks promising, as technology continues to advance and consumer demands for seamless travel experiences grow. TravelTech startups will likely play a pivotal role in shaping the future of travel and making it more accessible and enjoyable for travelers worldwide.