In an increasingly digitized world, cybersecurity has become a critical concern for individuals, businesses, and governments alike. Cyberattacks are on the rise, making it imperative for organizations to fortify their defenses against potential threats. Enter cybersecurity startups, the innovative disruptors of the cybersecurity industry.
In this article, we will explore some of the best cybersecurity startups that are pushing the boundaries of cybersecurity technology and helping protect against the ever-evolving cyber threats.
Top Cybersecurity Startups of 2023
CrowdStrike is an American cybersecurity technology company based in Sunnyvale, California. The company was founded in 2011 by George Kurtz, Dmitri Alperovitch, and Gregg Marston. CrowdStrike made headlines for its substantial fundraising efforts, raising more than $481 million over several rounds of funding before going public.
CrowdStrike specializes in providing endpoint security, threat intelligence, and cyberattack response services. Its core product, CrowdStrike Falcon, is a software-as-a-service based solution that analyzes threats on a real-time basis and uses an artificial intelligence (AI) system to respond to these threats. The company's innovative approach to cybersecurity has helped it earn a strong reputation in the tech industry. It is known for its security technology that is designed to protect customers from cyberattacks, including targeted threats that can bypass traditional antivirus measures.

Palo Alto Networks is located in Santa Clara, California, United States. The company was established in the year 2005. It's a bit complex to determine exactly how much money they raised, as they are a publicly-traded company now. They raised $65 million in venture capital over four rounds before going public in July of 2012.
Palo Alto Networks is a global cybersecurity leader, known for always challenging the security status quo. Their mission is to protect the digital way of life by ensuring that every day is safer and more secure than the one before. They continue to shape the cloud-centric future with technology that is transforming the way people and organizations operate. Their platform provides complete visibility into all network traffic based on applications, users, content and devices, and embraces a prevention-driven approach to cybersecurity.
Fortinet is a publicly traded cybersecurity solutions provider, therefore it's not accurate to classify it as a startup. The company is based in Sunnyvale, California in the United States. It was founded in November 2000 by Ken Xie and Michael Xie. As a publicly-traded company, rather than raising funds through venture capital or private equity, Fortinet funds its operations and growth primarily through revenue and public investments.
Fortinet is a worldwide provider of network security appliances and a market leader in unified threat management (UTM). The company's products and subscription services provide broad, integrated, and high-performance protection against dynamic security threats while simplifying the IT security infrastructure. Their flagship product, the FortiGate series, offers a variety of security features including firewall, VPN, antivirus, intrusion prevention, web filtering, anti-spam, and wide area network (WAN) acceleration.

Zscaler is a cybersecurity company based in San Jose, California, USA. It was founded in 2008 by Jay Chaudhry and K. Kailash. As a privately held company, its fundraising rounds are not disclosed publicly.
Zscaler is a global cloud-based information security company that provides Internet security, web security, firewalls, sandboxing, SSL inspection, antivirus, vulnerability management and granular control of user activity in cloud computing, mobile and Internet of things environments. As of 2020, Zscaler provides automated threat forensics and dynamic malware protection against advanced cyber threats, such as advanced persistent threats and spear phishing for more than 6,000 corporate, government and military organizations with more than 15 million paying users.
Check Point Software Technologies is located in Tel Aviv, Israel. It was founded in 1993. As a corporation that had an initial public offering, the conception of how much money the company has raised is different, as they are primarily funded through revenues and earning. As per my latest data, figures such as fundraising rounds or amounts, as associated with start-ups, aren't available.
Check Point Software Technologies is a leading provider of cybersecurity solutions to governments and corporate enterprises globally. Its solutions protect customers from 5th generation cyber-attacks with an industry-leading catch rate of malware, ransomware, and advanced targeted threats. Check Point offers a multilevel security architecture, Infinity Total Protection with GenV technology, defending enterprises' cloud, network, and mobile device held data. The company also provides the most comprehensive and intuitive single point of control security management system. Check Point protects over 100,000 organizations of all sizes.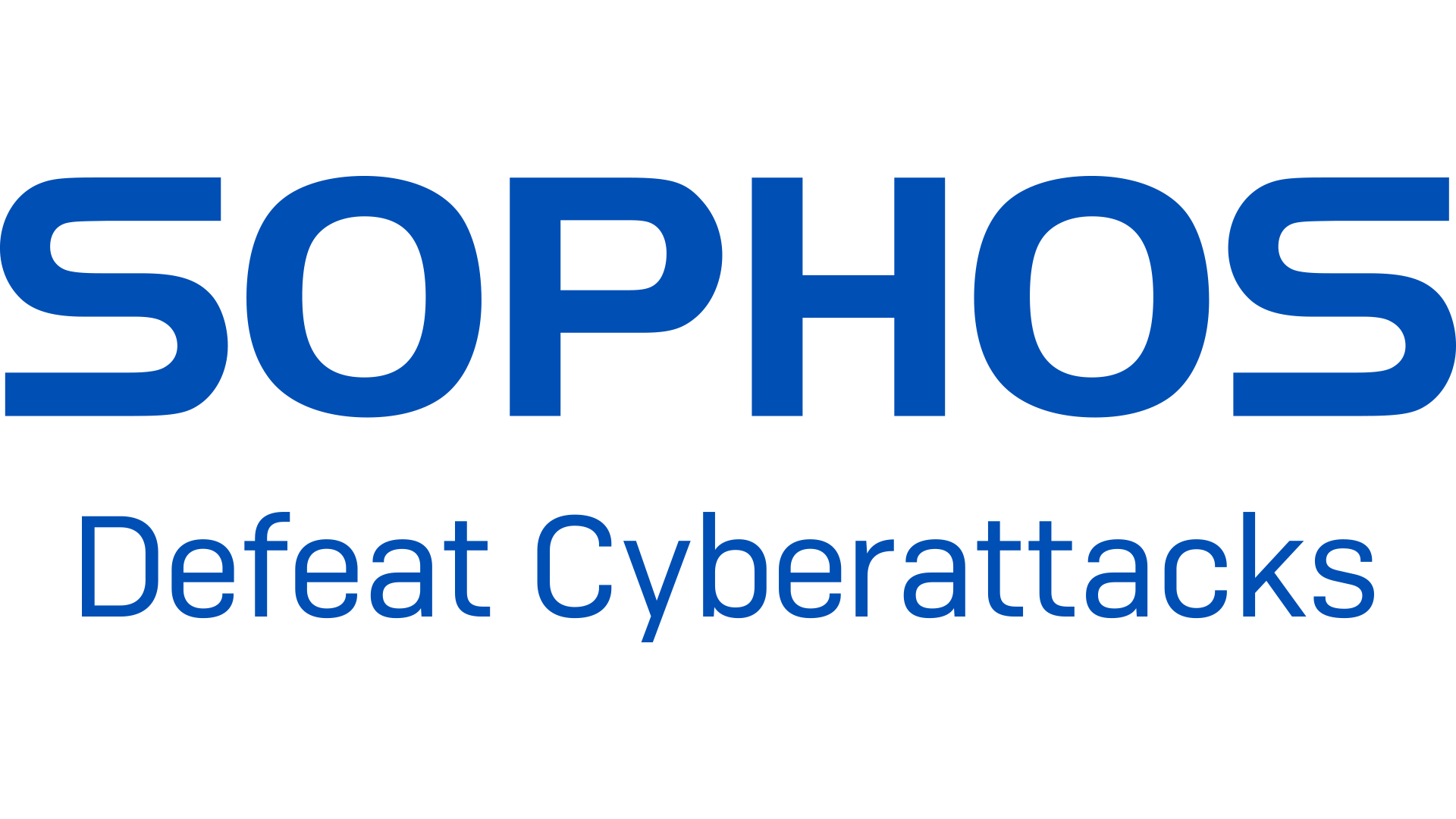 Sophos is a renowned cybersecurity company based in Abingdon, Oxfordshire, United Kingdom. It was founded in 1985, demonstrating its longstanding reputation in its field. It's difficult to provide a definitive figure for how much money the company has raised because it is a publicly-listed company trading on the London Stock Exchange and much of its financials are tied up in its share performance.
Sophos specializes in producing robust, practical software and hardware products around IT security matters. It provides endpoint, network, email, mobile, and encryption security solutions among others. Their customer base spans across different sectors like education, health, retail and finance. They aim to protect these businesses from the daily threat of cyber attacks, helping them fend off threats and secure their systems.
Symantec Corporation is based out of Mountain View, California in USA.
The company was originally founded in 1982 by Gary Hendrix.
As an established business, it doesn't operate on fundraising rounds like a startup would, but it has generated billions in revenue since its inception.
Symantec is one of the world's largest software companies providing cybersecurity software and services. It produces software for security, storage, backup and availability – and offers professional services to support its software. Its most famous product is likely Norton Security, a personal antivirus software. Symantec is known for its focus on eliminating security risks and protecting data in the digital world.
Malwarebytes is an American Internet security company that specializes in protecting home computers, smartphones, and businesses against malware, ransomware, and other advanced online threats. The company was founded in 2008 and is based in Santa Clara, California.
Fundraising details for Malwarebytes have varied over the years. According to Crunchbase, Malwarebytes has successfully raised approximately $80 million in funding. However, it's worth noting that funding can vary depending on sources and when it is reported.
Regarding its business description, Malwarebytes provides software designed to proactively protect users from malware, phishing attempts, and other forms of digital attack. Its primary product, Malwarebytes Anti-Malware, is widely acclaimed for its robustness and reliability. It offers real-time protection, scanning capabilities for malware detection, website blocking, and hyper scan mode for faster analysis. The company caters to millions of users worldwide, providing services for both individual users and businesses. Their mission is to provide everyone with a malware-free existence.
ThreatConnect is a cybersecurity company based in Arlington, Virginia, USA. The company was founded in 2011 with an aim to help organizations of all sizes manage their cybersecurity operations. As an expert reviewer, it is important to note that ThreatConnect has raised a total of $54.3 million in funding (as per available data).
ThreatConnect unifies cybersecurity processes with the industry's only intelligence-driven, extensible security platform. The platform is designed to enable a broad range of cybersecurity tasks including threat intelligence gathering, incident response, and security automation. In essence, ThreatConnect provides an extensive suite of tools and services to help organizations identify, manage, and respond to threats in a robust and proactive manner.
Frequently Asked Questions
Q. What are cybersecurity startups?
Cybersecurity startups are companies focused on developing cutting-edge technologies and solutions to protect digital assets, networks, and systems from cyber threats such as data breaches, ransomware attacks, and other malicious activities.
Q. How do cybersecurity startups contribute to the cybersecurity landscape?
Cybersecurity startups bring fresh ideas and innovative approaches to address the evolving challenges of cybersecurity. They leverage emerging technologies, advanced algorithms, and threat intelligence to create robust defense mechanisms.
Q. What industries do cybersecurity startups serve?
Cybersecurity startups serve a diverse range of industries, including finance, healthcare, government, e-commerce, technology, and more. Cyber threats are pervasive across all sectors, making cybersecurity a priority for organizations in every field.
Q. What sets the best cybersecurity startups apart from others?
The best cybersecurity startups stand out through their ability to provide comprehensive and adaptive security solutions. They are agile in responding to new threats, offer user-friendly interfaces, and emphasize proactive measures to safeguard against potential attacks.
Q. Which cybersecurity startups have made notable contributions to the industry?
Several cybersecurity startups have made significant contributions to the industry. Companies like CrowdStrike, Darktrace, SentinelOne, and Cynet are recognized for their innovative solutions and rapid response capabilities.
Q. How do cybersecurity startups address the human element of cybersecurity?
Cybersecurity startups understand the importance of user awareness and training in preventing cyber threats. They often provide cybersecurity education and tools to empower individuals within organizations to recognize and respond to potential risks.
Q. Are cybersecurity startups only for large enterprises, or can small businesses benefit as well?
Cybersecurity startups cater to businesses of all sizes. They offer scalable solutions tailored to the specific needs and budgets of small, medium, and large enterprises, ensuring that cybersecurity is accessible to all.
Q. How do cybersecurity startups keep up with evolving cyber threats?
Cybersecurity startups maintain close collaborations with security researchers, threat intelligence networks, and industry experts to stay ahead of emerging threats. They regularly update their solutions to address new vulnerabilities and attack vectors.
Q. Can cybersecurity startups work in tandem with established cybersecurity firms?
Absolutely. Many cybersecurity startups collaborate with established firms to complement their offerings or provide specialized expertise in niche areas of cybersecurity, creating a stronger defense ecosystem.
Q. What does the future hold for cybersecurity startups?
The future for cybersecurity startups is promising, given the ever-growing demand for robust cybersecurity solutions. As cyber threats continue to evolve, cybersecurity startups will play a crucial role in securing digital assets, protecting privacy, and ensuring a safer digital environment for all.