The field of biotechnology has seen remarkable advancements, and startups are at the forefront of driving innovation in this domain. BioTech startups leverage cutting-edge science, research, and technology to develop groundbreaking solutions in medicine, agriculture, environment, and more.
In this article, we will explore some of the best BioTech startups that are revolutionizing the industry and shaping the future of healthcare, sustainability, and beyond.
Top BioTech Companies of July 2023
Monte Rosa Therapeutics is a biotechnology company located in Boston, Massachusetts, USA. The company was founded in 2018. As per available data, Monte Rosa has raised a total of $168.3M in funding. Their last reported funding was a Series C round in June 2021 that raised $95M.
Monte Rosa Therapeutics is focused on discovering and developing molecular glues to degrade disease-causing proteins. They are leveraging their proprietary protein degradation platform to create a broad pipeline of "molecular glue degraders" aimed at accomplishing what traditional medicine often cannot: degrading proteins that drive disease processes. The techniques they employ have the potential to shift the drug discovery landscape and offer new hope for patients.
Akili Interactive Labs, based in Boston, Massachusetts, is a leading healthcare company that was founded in 2011. Information about the exact amount of money the company has raised is not available; nonetheless, they've successfully secured numerous funding rounds.
Akili Interactive Labs develops and provides clinically-validated digital medicine, leveraging artificial intelligence (AI) and clinically proven algorithms, to provide targeted, precise, and effective cognitive treatments and therapies. Their flagship product, EndeavorRx, is a prescription video game intended to treat pediatric attention-deficit/hyperactivity disorder (ADHD). Their mission is to make healthcare more accessible through the use of technology, and bridge the gap between medicine and entertainment.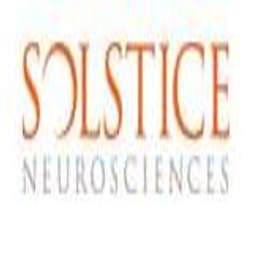 Solstice Neurosciences is located in Malvern, Pennsylvania. This company was reportedly founded in 2004, but its incorporation date may date back further. As for funding, I'm afraid I can't provide an accurate figure on money raised as this information isn't readily available.
Generally speaking, Solstice Neurosciences is a specialty pharmaceutical company dedicated to developing and commercializing unique products to address unmet medical needs, particularly those in the realm of neurology. They are recognized primarily for their product, Myobloc, a botulinum toxin type B indicated for the treatment of cervical dystonia.
Valo Health, LLC is a healthcare company based out of the city of Boston in Massachusetts, United States. The exact founding of the company is a bit complex because it began as a subsidiary of Flagship Pioneering, under the name Flagship VL56, in 2016. However, it formally metamorphosed into an independent entity in 2019.
As per available public data as of 2021, Valo Health has raised a total of about $300 million in funding over different rounds. The most recent funding raised was in a Series B round held in 2021 itself.
Coming to the description of the company, Valo Health is a technology company that uses human-centric data and machine learning to transform the drug discovery and development process. Its platform, the Opal Computational Platform™, integrates data across the drug development lifecycle to enable the rapid discovery and developmental insights. The company seeks to create a future in which more drugs successfully pass through clinical trials and bring treatment to patients who need them.
Verily Life Sciences is a research organization devoted to the study of life sciences in various categories. The company is situated in South San Francisco, California, USA.
The establishment of the firm took place in the year 2015. It was initially introduced as a division of Google X, before it eventually became an independent subsidiary of Alphabet Inc.
According to available records, Verily raised about $2.5 billion (as of September 2021) in funding rounds. The substantial financial backing supports the breadth and depth of the research and development activities at the company.
To describe Verily Life Sciences, it's a pioneer in life sciences and healthcare research using technology. The organization couples scientific methods with the tech world's latest advances to understand health better and to prevent, detect and manage diseases. Its research areas delve into various aspects of healthcare, including bioelectronics, robotics, and device development, among others. The ultimate aim is to make health data useful so that people can enjoy healthier, happier lives.
Frequently Asked Questions
Q. What are BioTech startups?
BioTech startups are companies that focus on leveraging biology, genetics, and other life sciences to develop innovative solutions and products. These startups aim to improve human health, enhance agricultural practices, protect the environment, and drive positive changes in various industries.
Q. What areas do BioTech startups specialize in?
BioTech startups cover a wide range of specialties, including pharmaceuticals, medical devices, genetic engineering, regenerative medicine, agricultural biotechnology, synthetic biology, and environmental biotechnology.
Q. How do BioTech startups impact healthcare?
BioTech startups play a crucial role in advancing healthcare by developing new drugs, therapies, and medical technologies. They are instrumental in the fight against diseases, offering personalized medicine, and revolutionizing medical treatments and diagnostics.
Q. What role do BioTech startups play in sustainability and the environment?
BioTech startups are actively involved in sustainability efforts, such as developing sustainable agricultural practices, bio-based materials, and renewable energy solutions. They also contribute to environmental conservation by addressing pollution and waste management challenges.
Q. How do BioTech startups drive innovation?
BioTech startups embrace scientific research, data analytics, bioinformatics, and emerging technologies like artificial intelligence to fuel their innovation. They collaborate with research institutions, universities, and industry experts to stay at the forefront of scientific advancements.
Q. Are BioTech startups heavily regulated?
Yes, BioTech startups operate in a highly regulated environment, especially those involved in drug development and medical devices. They must comply with stringent safety and ethical standards set by regulatory authorities to ensure the safety and efficacy of their products.
Q. How do investors view BioTech startups?
Investors view BioTech startups as high-potential opportunities due to their potential to drive significant impact and generate substantial returns. However, BioTech startups often face longer development timelines and higher research costs compared to other industries.
Q. What are some successful examples of BioTech startups?
There are numerous successful BioTech startups, such as Moderna, a pioneer in mRNA-based vaccines, CRISPR Therapeutics, known for gene-editing technologies, and Zymergen, which focuses on bio-based materials and chemicals.
Q. How do BioTech startups address ethical considerations?
Ethical considerations are paramount for BioTech startups, especially in areas like genetic engineering and human clinical trials. They adhere to ethical guidelines and prioritize transparency and informed consent when conducting research and clinical studies.
Q. How can individuals benefit from BioTech startups' innovations?
Individuals can benefit from BioTech startups' innovations through improved healthcare options, access to advanced medical treatments, sustainable products, and solutions that address environmental challenges.
Q. What is the long-term potential of BioTech startups?
The long-term potential of BioTech startups is vast, with the potential to transform healthcare, agriculture, energy, and more. As technology and scientific knowledge continue to advance, BioTech startups are expected to lead groundbreaking discoveries and create a positive impact on society.